Hey everyone! There's an update coming on September 1st which will bring a pack of 12 new side missions. Two are available for free to give a feel what the Bounty Mission pack is about and the other ten can be unlocked with a $2.99 purchase. We really hope you will enjoy it and have fun!
Each bounty mission can either be played in Action Mode or in Stealth Mode. Action mode is similar to how Space Marshals normally work, however in Stealth mode you need to stay undetected and not use lethal force to successfully complete your mission.
In addition to this we are introducing a Hard Mode, where there are limited resources in the levels requiring the player to take a more thoughtful approach to each level. Stealth, takedowns and utilization of all your gear is crucial for success. Hard Mode can be played on any level and is enabled by wearing a Hard Mode hat. You can get the first one at the new shop in Freeport!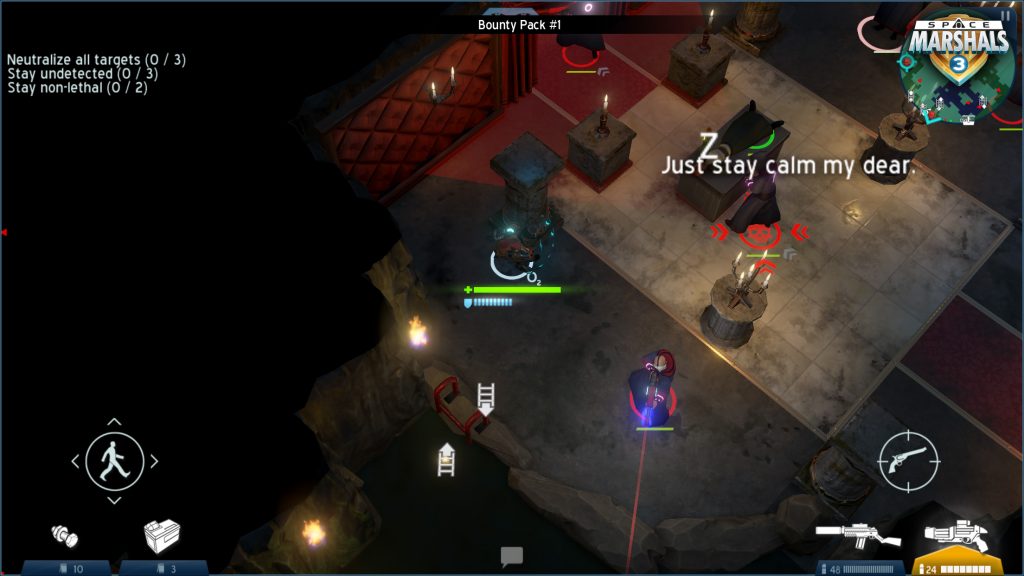 Read More